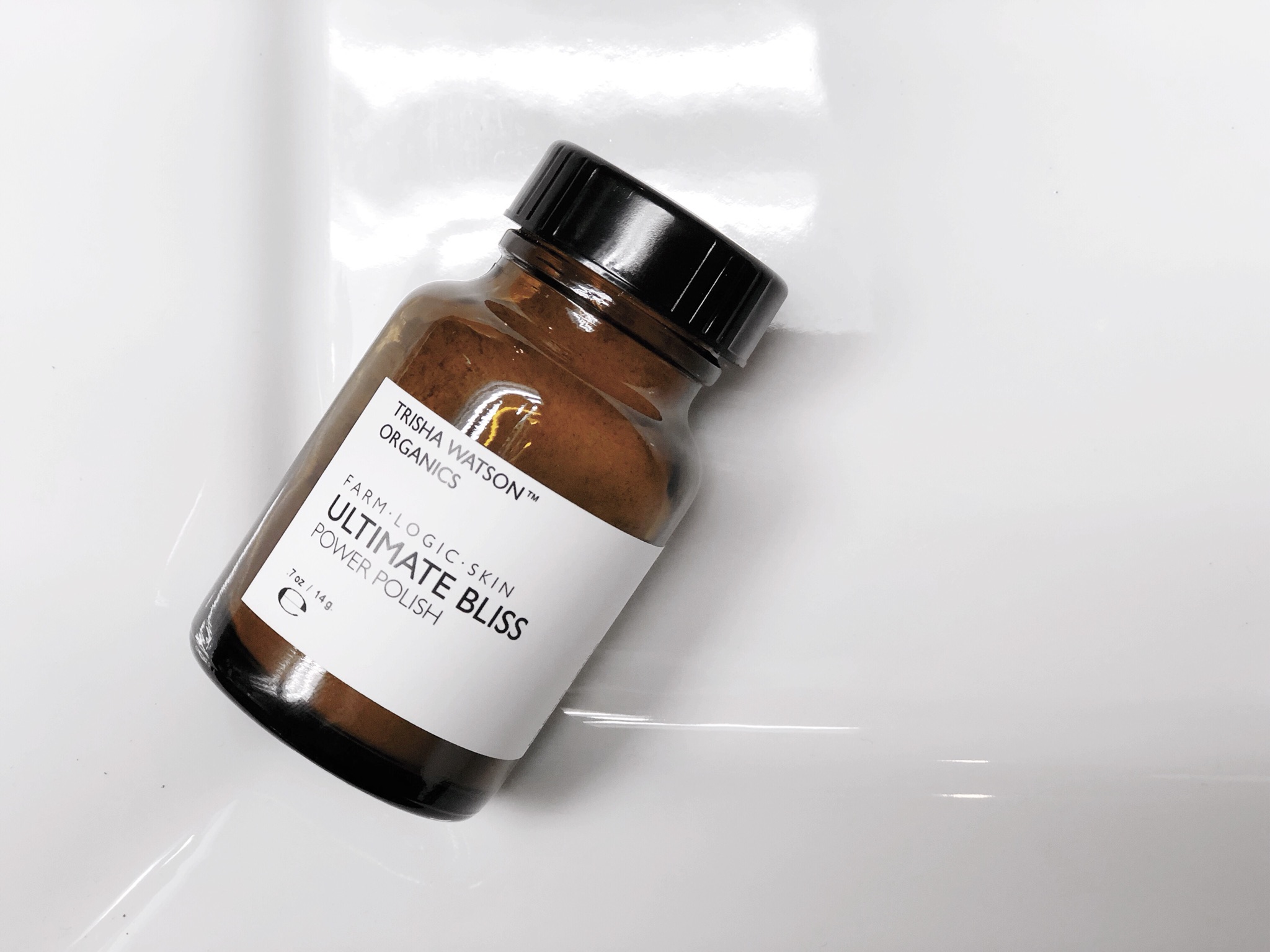 SHOP SKINCARE
ULTIMATE BLISS
ALL ORDERS OVER $70 SHIP FOR FREE!
(offer applied automatically at checkout)
A POWDER BASED POWER CLEANSE
Ultimate Bliss is a powder based power cleanse fit for any cleanser created with Fine milled Rice Powder, Silica and Rosehip powder. Rice Powder is gently exfoliating and an old Japanese secret for smooth, soft, skin. Rice Powder is said to cleanse dirt and oil from pores, balance the natural oils in the skin and moisturize. 100% wildcrafted plant based, fresh water Silica for powerful antioxidants and Rosehip powder, an element very well known for age prevention and smooths existing lines and wrinkles. Rose hips are also an excellent source of Vitamin C. All of these great components, infused with astringent citrus oils to assist tightening and brightening.
TO USE:
Place a nickel-sized amount of cleanser into palm of hand.
Place an equal amount of Ultimate Bliss into the same hand.
Mix the two creating a wondrous power cleanse for an extra kick of detoxification & exfoliation.
For all skin types.
ABOUT THE BRAND:
After struggling for years with, less that perfect skin, I went searching for a solution to improve my complexion. I found natural organic skincare to be my greatest medicine. I developed a line carefully crafted with makings diligently sourced using organic farming practices. This product is my gift to you, so that you can experience the magic yourself.
Love Always, Trisha
RESPONSIBLY SOURCED ULTRA PURE INGREDIENTS
finley milled rice bran powder, **silica, *rosehip seed powder, *grapefruit, *orange,* lemon, *ginger, *ylang ylang, non GMO vitamin E
*Indicates ingredients obtained from organic farming practices.
**Indicates wildcrafted ingredients.