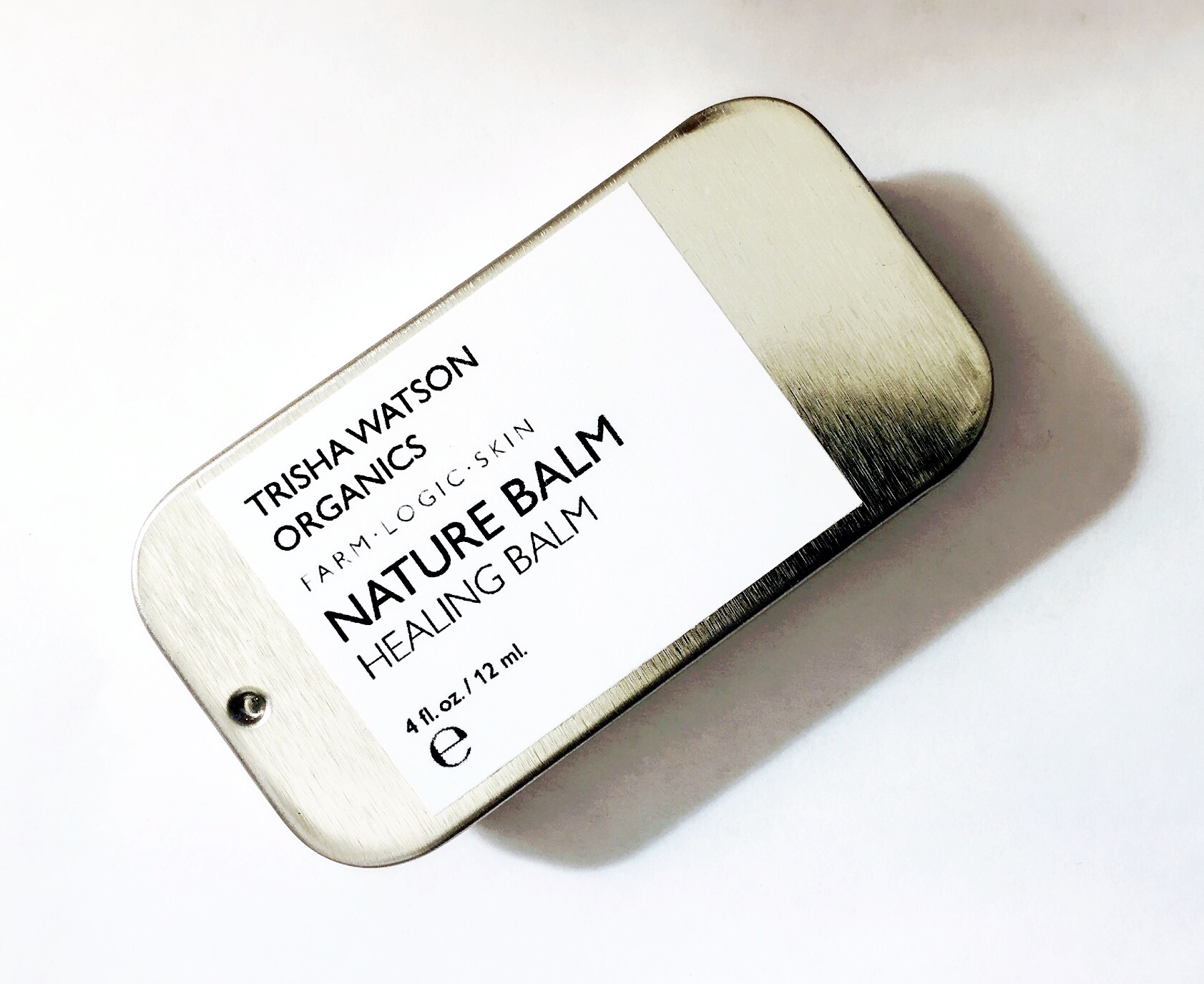 SHOP SKINCARE
NATURE BALM
ALL ORDERS OVER $70 SHIP FOR FREE!
(offer applied automatically at checkout)
A SKIN NOURISHING BUTTERY BALM
Deeply hydrating, moisturizing and protecting. This balm is a great addition to any skincare regime morning and night. This blend contains powerful healing Helichrysum, Calendula, Rosehip Seed and many other highly nourishing herbs along with a sweet Vanilla scent creating a succulent combination of beneficial organic oils for lips, hands elbows, sensitized redness, wounds and any other areas in need of buttery love.
TO USE:
Apply to dry areas anywhere on the body
Apply under lip color for added softness
Can be used on hair to soften and tame frizzy ends.
ABOUT THE BRAND:
After struggling for years with, less that perfect skin, I went searching for a solution to improve my complexion. I found natural organic skincare to be my greatest medicine. I developed a line carefully crafted with makings diligently sourced using organic farming practices. This product is my gift to you, so that you can experience the magic yourself.
Love Always, Trisha
RESPONSIBLY SOURCED ULTRA PURE INGREDIENTS
safflower seed oil, yellow beeswax, caster seed oil, *shea butter, *coconut oil, *coco butter, vitamin E, vanilla oil, *rose hip seed CO2, *peppermint oil, *calendula CO2, vanilla, *helichrysum, *rosehip seed, *rose otto, *cold pressed unrefined neem seed oil
*Indicates ingredients obtained from organic farming practices.